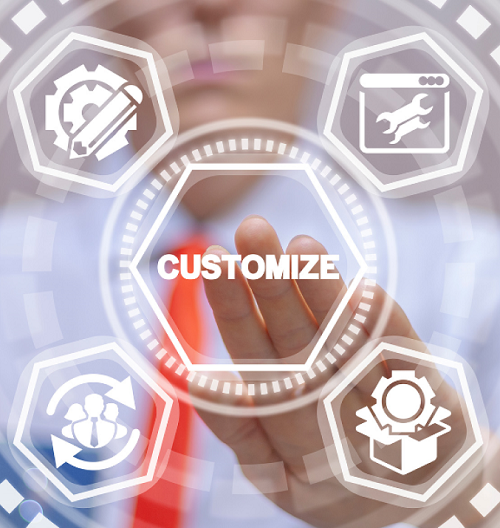 EA seeks to leverage its size by positioning as a single source provider for our clients. This means providing a broad range of services using either internal staff or external associates and thus meeting the disparate requests coming from clients.
Program Customization
Our learning and development experts work hand in hand to offer fully customized learning solutions to our client. We customized the programs fully to cater ro your needs, including delivery methodology, duration, topics, location, timing, delivery approach and program components.
We have extensive experience in running large scale project across multiple locations with thousands of learner, online and on premesis. Our project management methodology has proven outstanding success in delivering high impact learning solutions to our client.
Material Customization
Etisalat Academy's added value & edge over readily-available material is that we offer full customization of the training material for the client needs. This is ideal for capturing and documenting organizational knowledge. The end product can be different format (eLearning, videos, training, etc…) based on our client request.
Our team uses ADDIE principle in offering the customized training programs

We offer material customization for:
1- Client Systems: Etisalat Academy team will capture system functionality and design system training material based on client system. We train your employees on your corporate systems to facilitate job onboarding and to optimize job performance. Our trainers will set up the training in our labs or online to ensure your employees are fully trained on full system functionalities.
2- Client Products: Etisalat Academy team will capture client product details and integrate in the training solution (usually for sales and customer service training). We train your employees on your products' benefits and features, their unique selling points, the competitive advantage and how to sell and cross-sell each produc.
3- Client Processes: Etisalat Academy team will capture client processes to integrate into the training solution (such as HR processes training). Our team will create training solutions to help you embed the processes into everyday working streams of your employees and enhance compliance and governance accross the organization.
Contact us to learn how our team can help you address your specific learning needs.